THE SYSTEM FOR RELIABLE RAILWAY NETWORKS
Efficient and ready for use due to artificial intelligence
The BREUER-ARTEMIS system detects and predicts damage at the wing rails, the frog point, and at the horizontal screw connections that might prevent operation. Component failure or hollow sleepers in the overflow area of the frog, breakouts in the switch device area, or rail fastening errors are revealed or forecasted as well. The determination and maintenance of such damages is time-consuming and requires qualified technical staff, so that the permanent automated monitoring of these targets by artificial intelligence offers an ideal approach to solve those challenges. The self-sufficient modular monitoring system relies on solar power supply, and transmits all relevant status and measurement data using advanced communication technology. The monitoring of the system status, the determination of the prognosis horizons, as well as the relevant indication of the damage grade are determined in a centralized monitoring and analysis platform.



Key element of the system: the self-learning AI analysis software
The AI analysis software can be hosted either in the BREUER data center or in the customer´s own infrastructure. Future analysis goals include axle counts as well as collecting traffic and crossing data.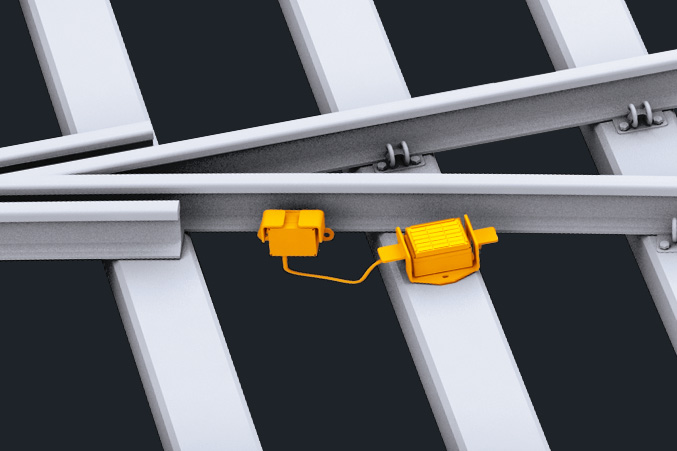 Areas of application
• switch rail and frog monitoring for error detection
• axle counting
• traffic and crossing surveillance

Fault detection
• hollow sleeper layer(s)
• broken rail
• broken sleeper
• wear/extrusions/breakouts
• rail attachment (loose/breakage)
• status diagnosis and other information